LUXXFOLIO Nominated as a Top Technology Company in Vancouver
VANCOUVER, BC – LUXXFOLIO nominated as a top technology company in Vancouver by BestStartup.ca. We were selected for exceptional performance in these categories:
Innovation

Innovative ideas
Innovative route to market
Innovative product

Growth

Exceptional growth
Exceptional growth strategy

Management
Societal impact
About LUXXFOLIO
LUXXFOLIO Holdings Inc. is a publicly-traded vertically-integrated digital asset company based in Canada. We operate an industrial scale cryptocurrency mining facility in the United States powered primarily by renewable energy with a focus on the blockchain ecosystem and generation of digital assets. LUXXFOLIO provides a liquid alternative for exposure to digital assets for the broader capital markets.
Follow us on:
The Company diligently posts updates through videos from the official company YouTube channel at: YouTube Channel
Please join the conversation on our LUXXFOLIO Holdings supporter's Telegram group at: https://t.me/Luxxfolio
Follow us on Twitter at LuxxfolioH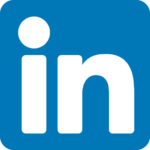 Contact Information
:
For more information, please contact:
Dean Linden, Chief Executive Officer
Tel: (604) 398-3837
Email: dlinden@luxxfolio.com
www.luxxfolio.com